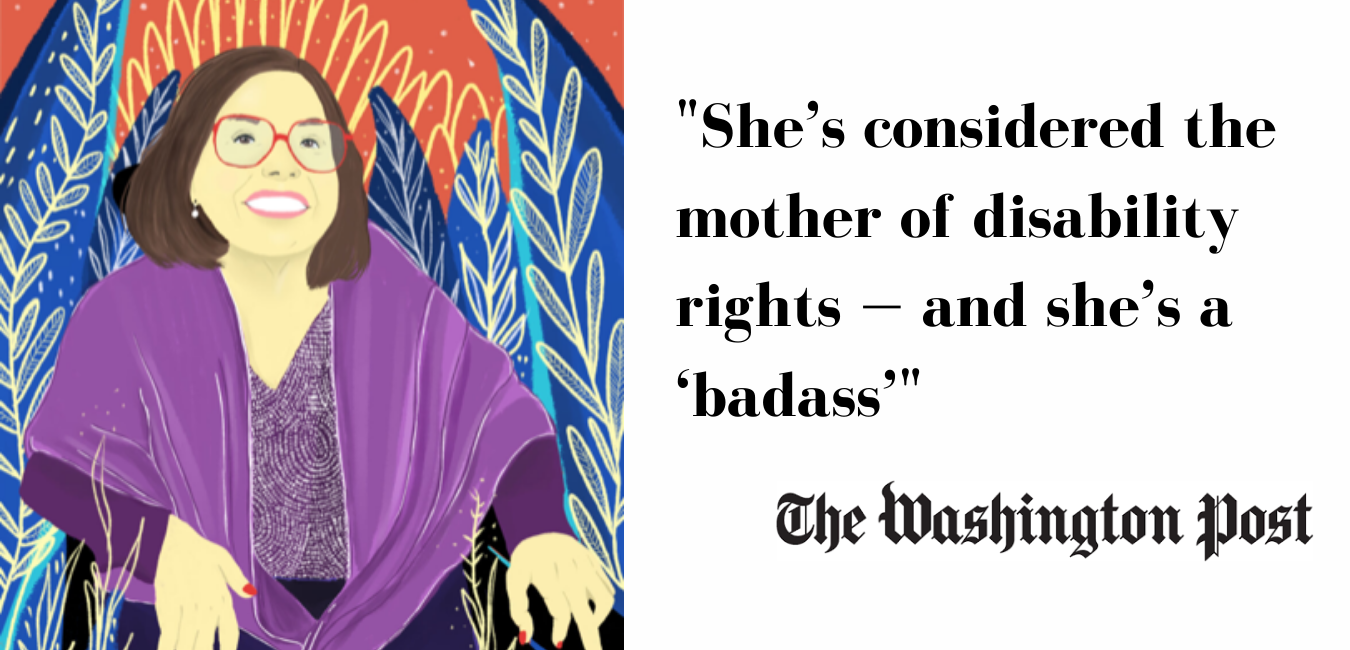 Judith (Judy) Heumann is an internationally recognized disability advocate. She served in the Clinton and Obama Administration and was a Senior Fellow at the Ford Foundation. Judy's story was also featured in the documentary "Crip Camp: A Disability Revolution," a 2020 American award winning documentary film produced by the Obama Higher Ground Production. In 2020, she published her memoir "Being Heumann: An Unrepentant Memoir of a Disability Rights Activist," written with Kristen Joiner. There is also a Young Adult version called "Rolling Warrior." Judy is now the producer of The Heumann Perspective, a podcast and YouTube channel that aims to share the beauty of the disability community.
Featured in Award winning Netflix Documentary, Crip Camp: A Disability Revolution directed by Jim LeBrecht and Nicole Newnham, produced by Higher Ground Productions. Available on Netflix and YouTube.
Available Now! "Being Heumann" and "Rolling Warrior" are available in paperback, hardcover, large print, E-book and Audiobook!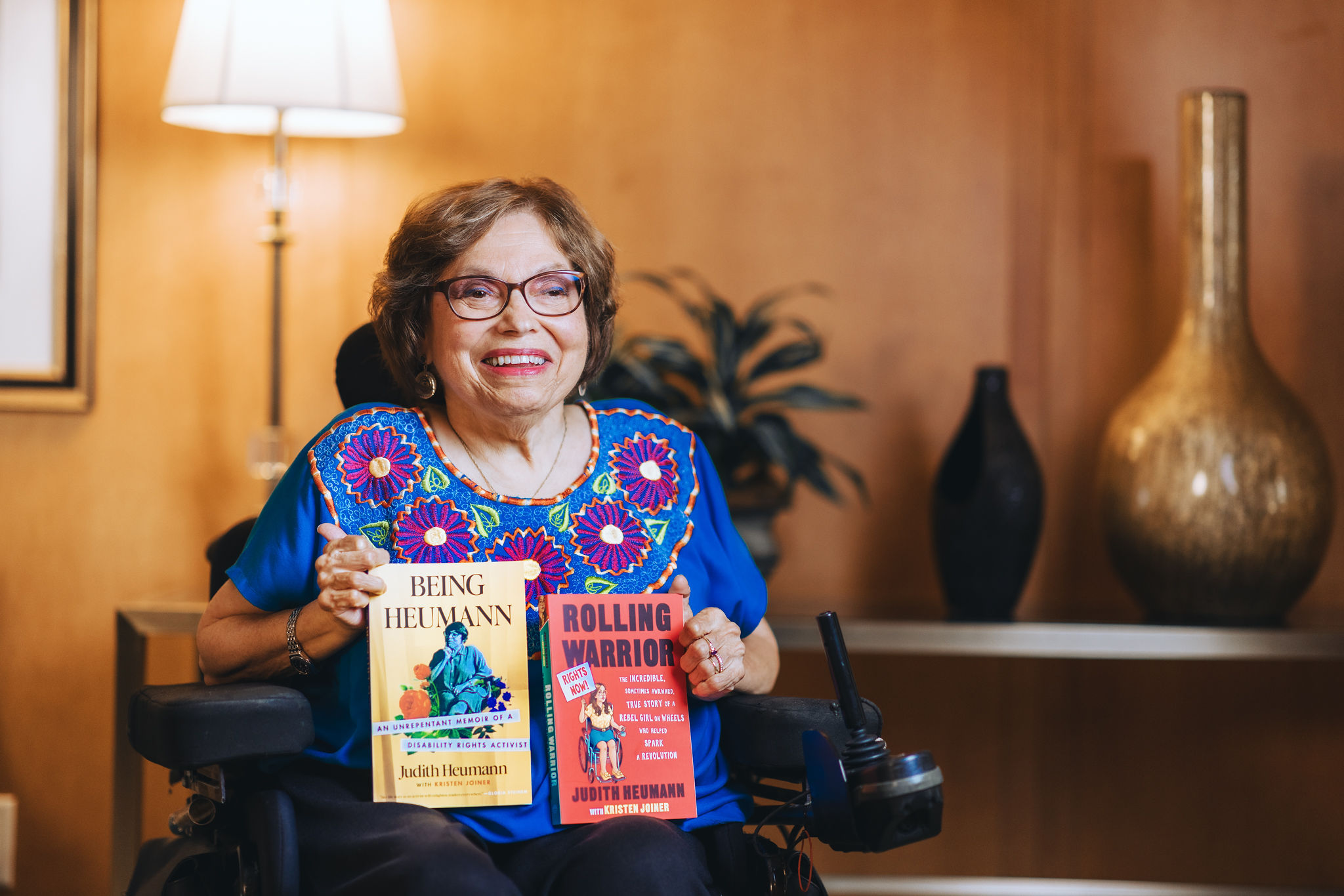 A PODCAST AND YOUTUBE CHANNEL FEATURING DISABLED CHANGEMAKERS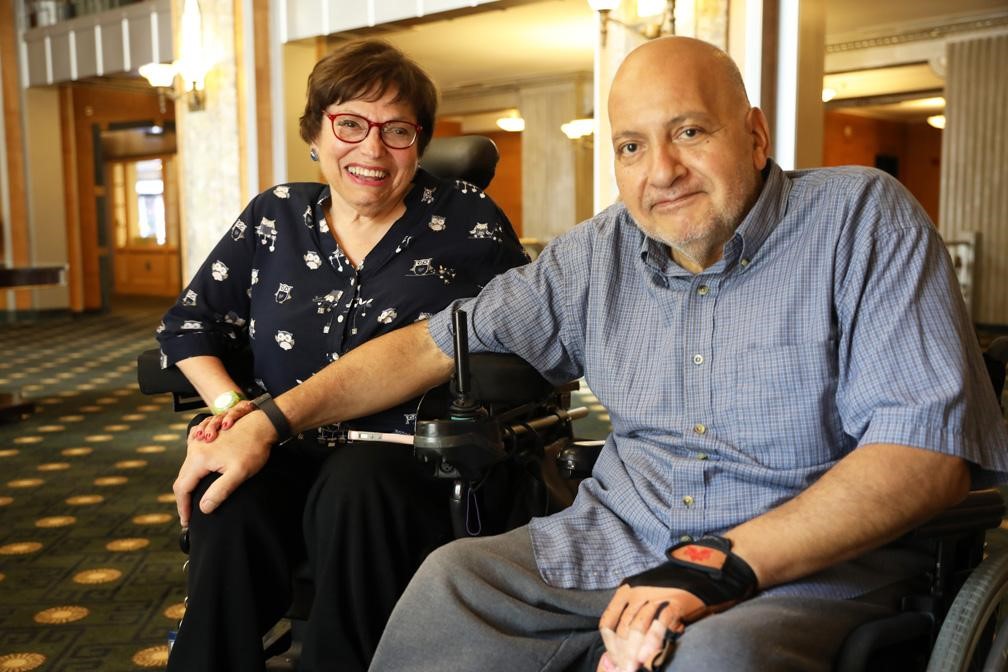 Learn More About Judy
Judith (Judy) Heumann is a lifelong advocate for the rights of disabled people. She contracted polio in 1949 in Brooklyn, New York and began to use a wheelchair for her mobility. She was denied the right to attend school because she was considered a "fire hazard" at the age of five. Her parents played a strong role in fighting for her rights as a child, but Judy soon determined that she, working in collaboration with other disabled people, had to play an advocacy role due to continuous discrimination.