Podcast: Play in new window | Download (Duration: 41:11 — 56.6MB)
Subscribe: Apple Podcasts | Spotify | RSS | More
This episode, Judy interviews José André, a disabled piano prodigy. Jose is a self-taught musician who has performed internationally since the age of six. Enjoy Judy and José's discussion about his deep love of music and journey thus far. Plus, you'll get to hear José play the piano twice in this episode.
The transcript for this episode is available here.
This episode is sponsored by The KITE Research Institute's virtual conference on national parks accessibility in Canada. Learn more and register at parksaccessibilityconference.ca.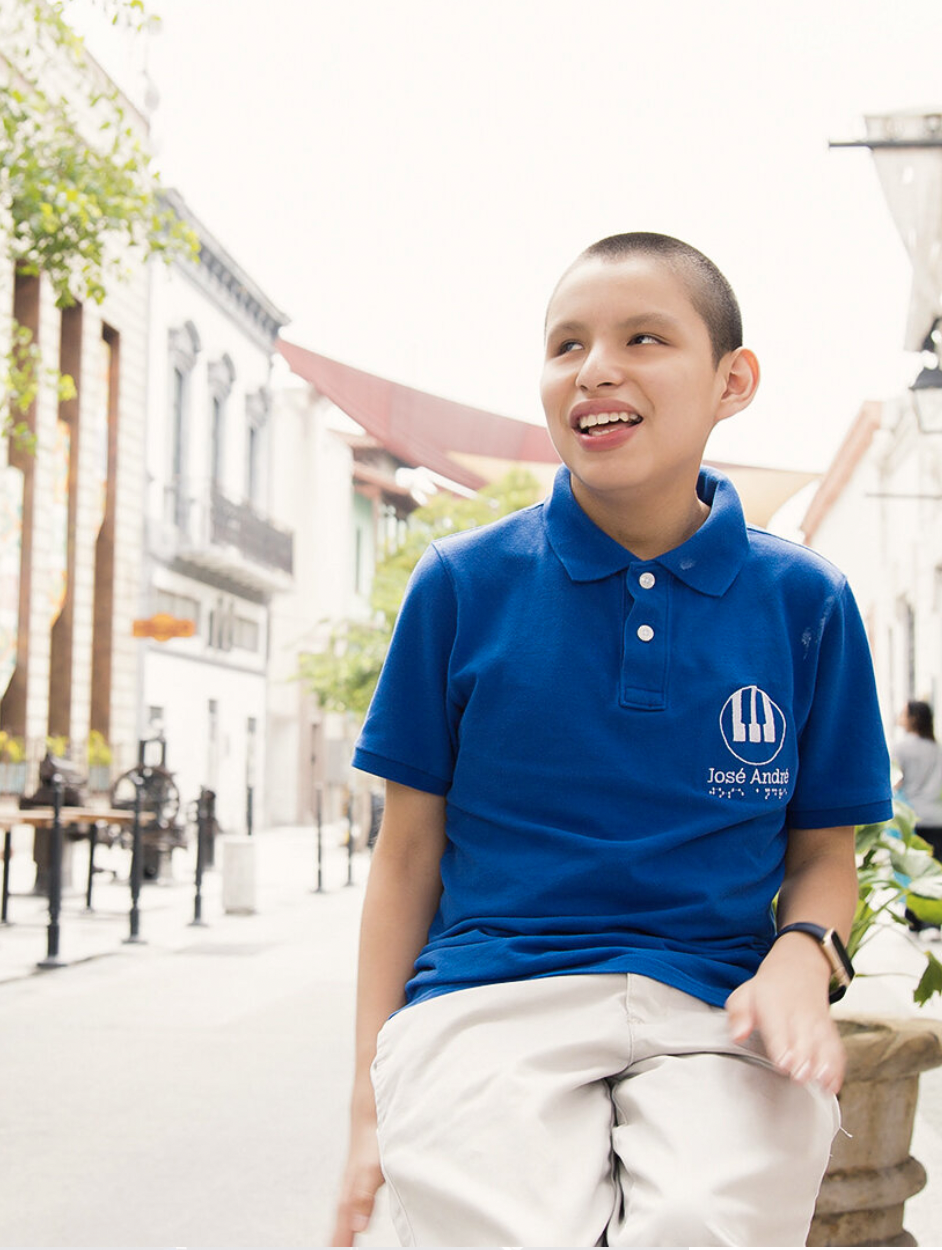 About José André
José André Montaño is 17-year-old self-taught musician who delights listeners across the Americas. He discovered his piano skills in a self-taught way at the age of four. Since then, he has been fascinated with music. At 6 years old, José formed and led his first Latin Jazz band.
José has performed internationally with live presentations that have received standing ovations in Italy, Canada, Malaysia, Finland, Brazil, Peru, Mexico, and Colombia. He also performed at the DC Jazz Festival, Mid Atlantic Jazz Festival, International Jazz Day, and other venues. He has shared stage with Marcus Miller, Jason Moran and Renee Fleming, and other renowned musicians.
Each year outstanding young musicians with disabilities from around the world receive the VSA International Young Soloist Award. In 2019 José André was one of the recipients and performed at the John F. Kennedy Center as an emerging artist. During the 2nd Annual Columbia Lighthouse for the Blind "Lighting the Way" Gala; José André was presented with the Visionary Award recognizing the achievements of his talented as a person with vision loss.
Related Links:
Cajón Peruano Instrument

Visual Description: The Cajón Peruano is a rectangular wooden box with a circle cut out in the middle of the back panel. The player sits on the top of the instrument in a straddle position. They use their hands to hit the front of the box to create drum rhythms.
This episode's Ask Judy question came from @natleef on Instagram and @heatherisuppose on Twitter.
If you'd like to submit a question for Ask Judy, send it to media@judithheumann.com or DM Judy on Instagram or Twitter.
Find a shortened video version of this interview on Judy's YouTube channel. 
Intro music by Lachi. Outro music by Gaelynn Lea.