Podcast: Play in new window | Download (Duration: 43:57 — 60.4MB)
Subscribe: Apple Podcasts | Spotify | RSS | More
This episode, Judy chats with Ann Cody and Cheri Blauwet. Ann and Cheri are both retired Paralympic athletes who have filled many different roles as leaders in the area of sports and disability. Judy, Ann and Cheri discuss the importance of including disabled people in sports, the evolution of the Paralympic movement, and more.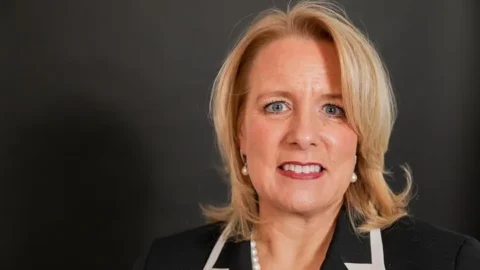 About Ann Cody
Ann Cody oversees the International Disability Rights portfolio at the U.S. Department of State.  She is responsible for the Department's engagement to combat discrimination and abuse against persons with disabilities globally and to promote the rights, respect, and full inclusion of all persons with disabilities on an equal basis with others. Prior to joining the State Department, Ann oversaw the Washington, D.C. office of BlazeSports America where she shaped the organization's policy efforts and helped lead its international initiatives. 
Also a Paralympic gold medalist, Ann held leadership positions at the highest levels of the Paralympic movement with the U.S. Olympic and Paralympic Committee, International Paralympic Committee, and International Olympic Committee. She is a recipient of the Paralympic Order – the highest honor bestowed by the International Paralympic Committee.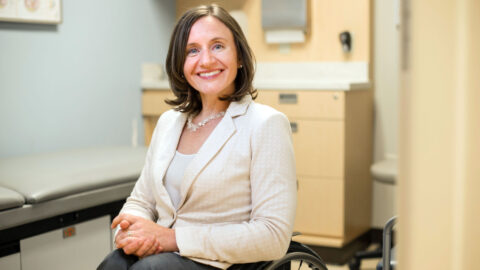 About Cheri Baluwet
Cheri is a mother, physician, Gold medal-winning Paralympic athlete and leader in the Olympic and Paralympic movement driven to promote inclusion in the sports and fitness sector and beyond while empowering others to reimagine their full potential. She is an Associate Professor in Physical Medicine and Rehabilitation at Harvard Medical School and an attending physician at the Brigham and Women's Hospital and Spaulding Rehabilitation Hospital.
Cheri is also a retired Paralympic athlete in the sport of wheelchair racing, competing for the United States Team in three Paralympic Games (Sydney '00, Athens '04, Beijing '08) and bringing home a total of seven Paralympic medals. She is also a two-time winner of both the Boston and New York City Marathons. Translating her background as an athlete to the clinic setting, Dr. Blauwet now serves in numerous leadership roles throughout the Olympic and Paralympic Movement.