Podcast: Play in new window | Download (Duration: 24:41 — 33.9MB)
Subscribe: Apple Podcasts | Spotify | RSS | More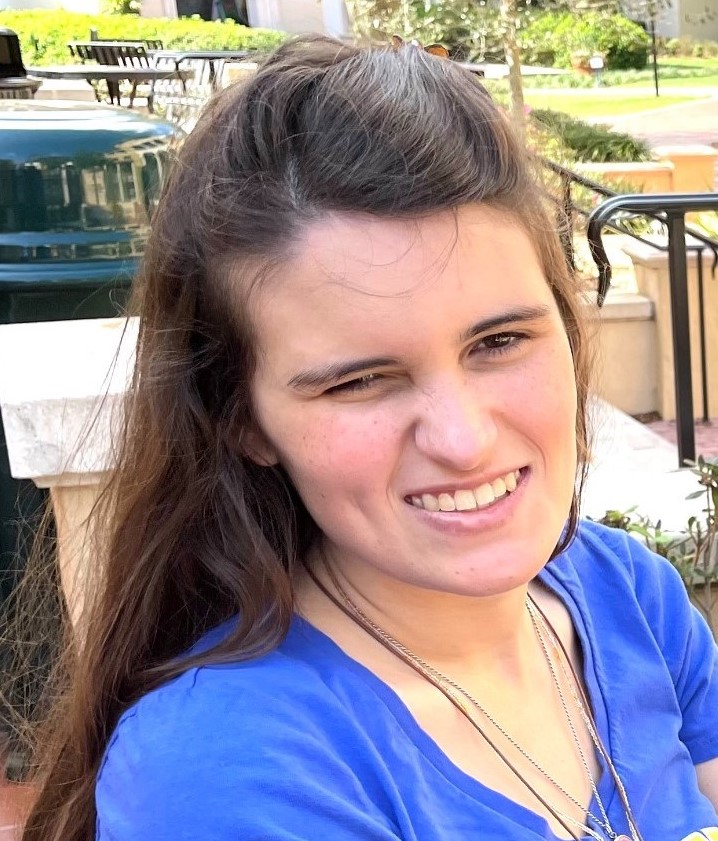 About Elizabeth Bonker
Elizabeth Bonker is the Executive Director of Communication 4 ALL, a nonprofit with the mission to gain communication for the estimated 31 million non-speakers with autism worldwide. Elizabeth learned to type on a letterboard at age six and later, on a keyboard. Soon after, she began writing poems that were published in I Am in Here. In 2022, Elizabeth wrote the lyrics for an I Am in Here album with the music by The Bleeding Hearts. Her decade of advocacy work has included a PBS feature, a TEDMED Talk at the Kennedy Center, and bipartisan support for her mission on Capitol Hill. In May 2022, Elizabeth graduated as a Valedictorian from the Honors Program at Rollins College. Her Commencement Address went viral with more than 4 billion media impressions creating visibility and momentum for her mission. Elizabeth is a member of Autism Society of America's Council of Autistic Advisors and frequently a speaker at conferences interested in neurodiversity.
Related links:
For 2023, we're inviting our listeners to participate in Ask Judy in a new way. We want you to send us voice memos with messages and questions for Judy that we'll feature in an episode of The Heumann Perspective. If interested, please send yours to media@judithheumann.com
Check out the video version of this episode on Judy's YouTube channel. 
Intro music by Lachi. Outro music by Gaelynn Lea.