Podcast: Play in new window | Download (Duration: 52:21 — 71.9MB)
Subscribe: Apple Podcasts | Spotify | RSS | More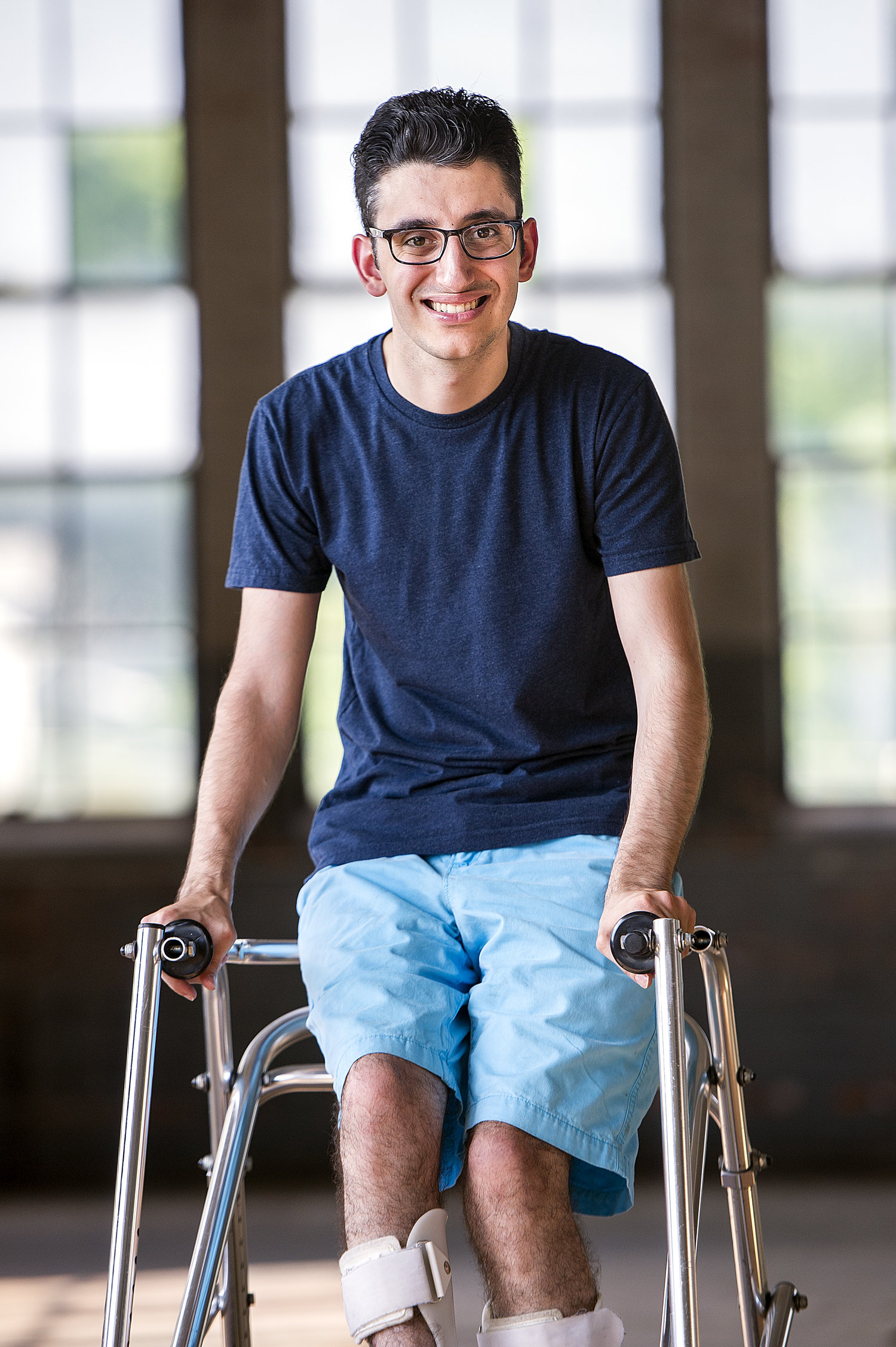 Ryan J. Haddad is an actor, playwright, and autobiographical performer based in New York. His acclaimed solo play Hi, Are You Single? was presented in The Public Theater's Under the Radar Festival and continues to tour the country. Other New York credits include My Straighties (Ars Nova/ANT Fest), Noor and Hadi Go to Hogwarts (Theater Breaking Through Barriers), and the cabaret Falling for Make Believe (Joe's Pub/Under the Radar). Regional theatre: The Maids, Lucy Thurber's Orpheus in the Berkshires (Williamstown Theatre Festival), and Hi, Are You Single? (Guthrie Theater, Cleveland Play House, Williamstown Theatre Festival). He has a recurring role on the Netflix series "The Politician." Additional television: "Bull," "Madam Secretary," and "Unbreakable Kimmy Schmidt."
Haddad is a recipient of IAMA Theatre Company's Shonda Rhimes Unsung Voices Playwriting Commission and Rising Phoenix Repertory's Cornelia Street American Playwriting Award. His work has been developed with The Public Theater, Manhattan Theatre Club, New York Theatre Workshop, Berkeley Repertory Theatre, Noor Theatre, Rattlestick Playwrights Theater, Primary Stages, and Pride Plays. His writing has been published in the New York Times, Out Magazine, and American Theatre. Ryan is an alum of The Public Theater's Emerging Writers Group and a former Queer|Art Performance and Playwriting Fellow, under the mentorship of Moe Angelos. @ryanjhaddad and ryanjhaddad.com.
Related Links:
For 2023, we're inviting our listeners to participate in Ask Judy in a new way. We want you to send us voice memos with messages and questions for Judy that we'll feature in an episode of The Heumann Perspective. If interested, please send yours to media@judithheumann.com
Check out the video version of this episode on Judy's YouTube channel. 
Intro music by Lachi. Outro music by Gaelynn Lea.