Podcast: Play in new window | Download (Duration: 36:57 — 84.6MB)
Subscribe: Apple Podcasts | Spotify | RSS | More
This episode, Judy chats with the co-founders of Inevitable Foundation, Richie Siegel and Marisa Torelli-Pedevska. The Inevitable Foundation is a new non-profit organization dedicated to funding and mentoring professional disabled screenwriters. Their ultimate goal is to create a world where people with disabilities are valued both on and off screen.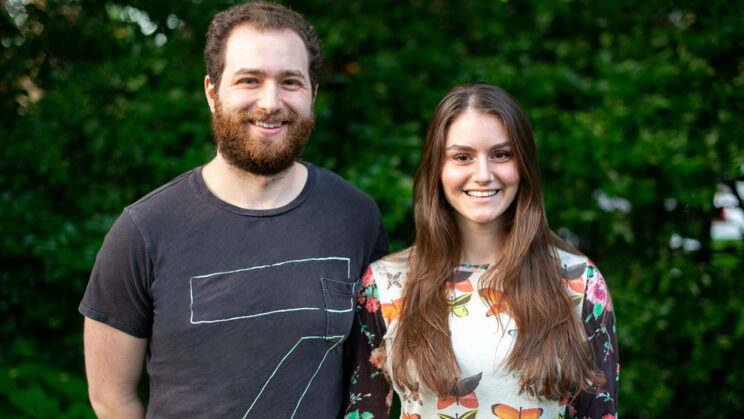 About Richie Siegel:
Richie is the co-founder and President of Inevitable Foundation, charged with leading the Foundation's overall strategy and day-to-day operations. He is a filmmaker and entrepreneur by trade who, before founding Inevitable, spent seven years running a consulting and research firm in the consumer goods industry called Loose Threads. Under Richie's leadership, Loose Threads became a leading strategic partner to the C-Suite of many brands, private equity firms, media companies and real estate investment firms. He was a founding board member at the podcasting startup Simplecast, which was sold to SiriusXM in 2020. He supports a number of causes including racial justice, transcendental meditation, criminal justice reform, disabled artist education and voter registration, among others. Richie has a younger sister who has epilepsy and other developmental disabilities who was one of the inspirations for starting Inevitable Foundation, since he would never see people like his sister in film and TV growing up.
About Marisa Torelli-Pedevska:
Marisa is a co-founder of Inevitable Foundation, tasked with leading the Fellowship experience as well as talent outreach. She is a screenwriter by trade who studied at USC's School of Cinematic Arts and was the recipient of the Jay Roach Endowed Scholarship and Sloan Screenwriting Award. Before Inevitable Foundation and USC, Marisa worked for seven years at  a summer camp for teens and adults with developmental disabilities. Her time at summer camp was a transformative experience for her—the first time she was in a majority disabled space—and led her to choose a career in screenwriting, given the total absence of disabled characters she would see on-screen growing up. Marisa also lives with invisible physical disabilities, which have informed the ways she views accessibility in the traditionally inaccessible entertainment industry and drives her passion for systematic change.