Podcast: Play in new window | Download (Duration: 44:03 — 60.5MB)
Subscribe: Apple Podcasts | Spotify | RSS | More
The transcript for this episode is available here.
This episode is sponsored by Fable Pathways. Learn more here.
This episode Judy interviews Chelsie Hill, the founder and CEO of Rollettes. Judy and Chelsie talk a lot about their time together at the Rollettes Experience, Chelsie's vision for the Rollettes, and her exciting new experience of becoming a mother.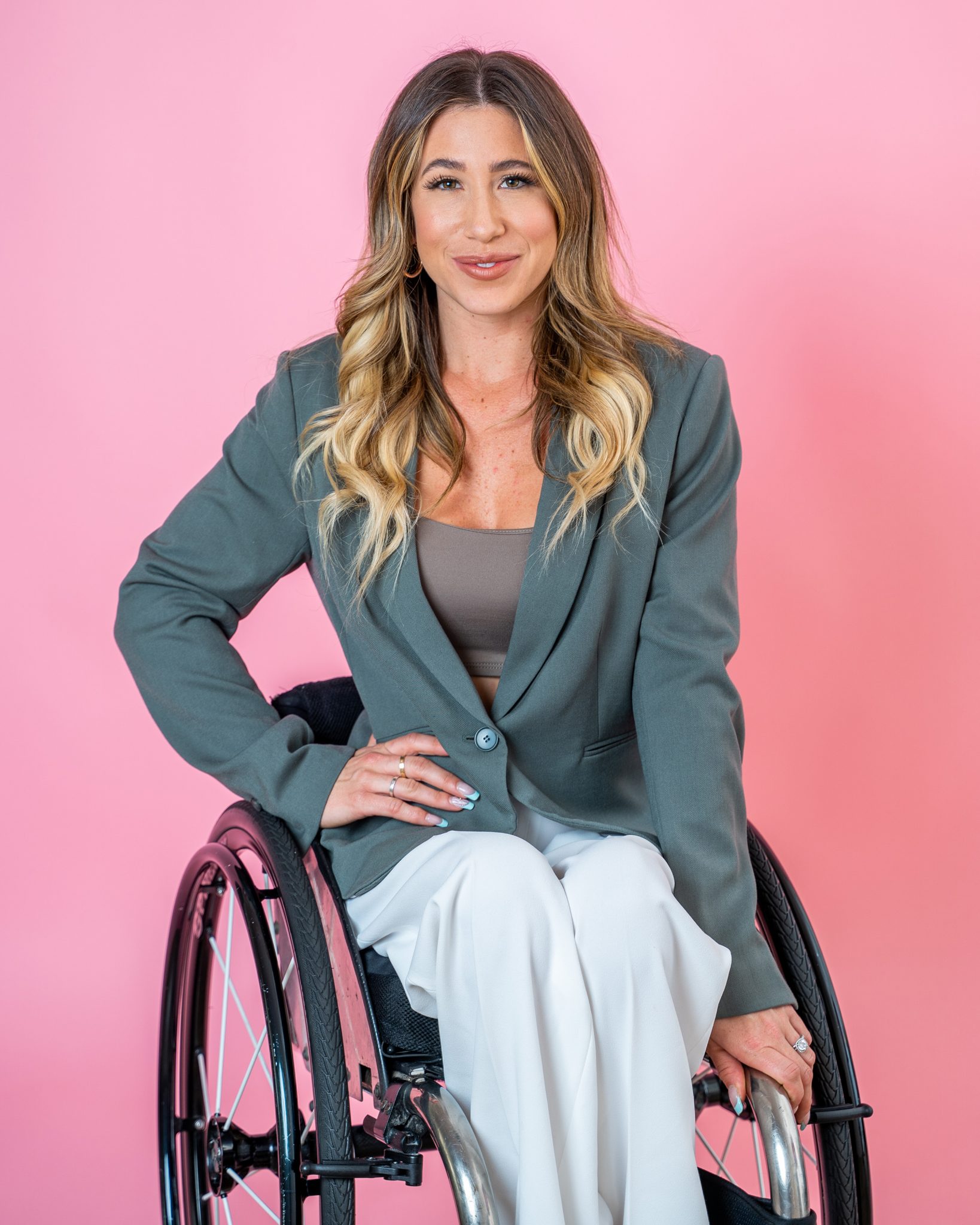 About Chelsie Hill
Chelsie Hill is a professional dancer, community leader, content creator, and Founder/CEO of Rollettes, a Los Angeles based wheelchair dance team that's committed to education, disability representation, and female empowerment. She started dancing when she was 3-years-old. At 17 years old, she was involved in a drunk driving accident, sustaining a spinal cord injury that resulted in paralysis from the waist down.
After her injury, Chelsie wanted to connect with other women in chairs and build a strong community of women who support and encourage one another. What started as 7 girls in a small dance studio in Monterey, California has turned into the world's largest network for women with disabilities, Rollettes. Chelsie was also featured on Sundance Channel's award-winning TV show Push Girls.
As an entrepreneur, Chelsie created the very first women and kids empowerment event called the Rollettes Experience with seminars to empower, educate and connect the hundreds of attendees. Chelsie and the Rollettes are creating a global movement of Boundless Babes by helping them become community leaders and live independent lives — mentally, physically, and emotionally.